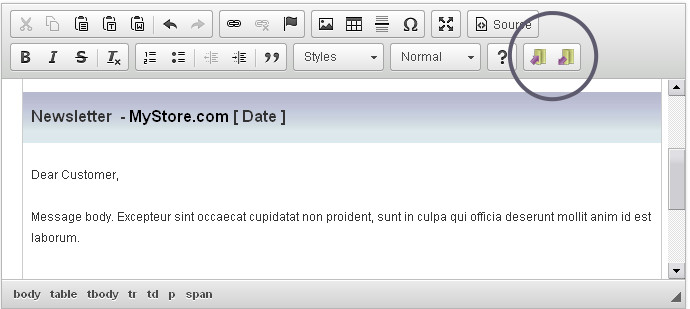 This Opencart module allows store owners to save, preview, load and delete HTML templates for Opencart WYSIWYG editor – CKeditor,
Three sample email templates are included in the package.
After installing and configuring this plug-in, user will see two additional buttons on CKeditor toolbar, one for saving and one for previewing, deleting and loading templates.

Though, this module was originally created with HTML emails in mind, it has many more uses, as it works across admin interface and is available to all instances of CKeditor. Online store owners can create templates not just for email body, but for product descriptions, categories etc.
This module, though written specifically for Opencart integration, is actually a CKeditor plugin, which would work in a stand alone CKeditor implementation just as well.
This module is available at Opencart.com Extension Section.