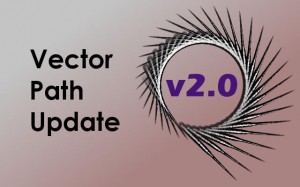 Hi!
The version 2 of the Vector path is available in the Downloads section.
Currently, only Gimp 2.7+ is supported (will take me a few days to get the 2.6 version out, too busy at the moment).
Changes from v1:
Bug fixes
Changed plugin dialog
Added multiple strokes with offset, rotation, scale
Formula Viewer helper app updated
For feedback, bug reports etc. for this version, use the comments section below.
Cheers!