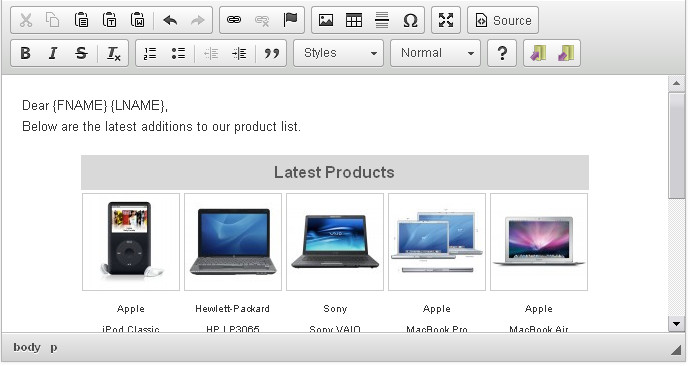 This Opencart extension allows store owners to include Latest/Specials/Featured/Popular or a custom set of products in the email to customers.

This extension works well as a compliment to HTML Email Template extension.
FEATURES
Admin Panel:
Number of items to display (0-99)
Display Out of Stock Items
Display Price
Display End Date (specials)
Customer Group (specials)
vQmod variables:
Default number of items
Display price default value
Display Out of Stock items default value
Set thumbnail size in px
Set number of thumbnails per row
Display special price end date
Use default currency or set an override
VIDEO DEMO
This module is available at Opencart.com Extensions Section.
2015-05-23 Update
From version 4.0, this extension has been re-written to support Opencart 2.X, support for Opencart 1.4.X – 1.5.X has been dropped. Users must purchase a separate license for this version. Product details can be found at Opencart.com Extensions Section.