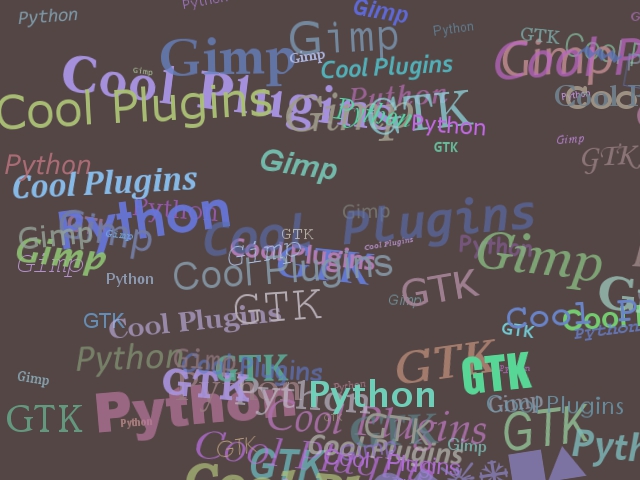 Here is a new plugin for GIMP written in Python.
Check it out >
It creates random text art based on a number of settings.
I think the setup is pretty cool (I am quite proud of it) – lots of options/possibilities for the user.
Aside from controlling the following:
Image dimensions
Background color
Base Text color
Text color variation
Base opacity
Opacity variation
Base text size
Text size variation
Rotation variation
Random seed
Text input (font names or user input)
Flatten result toggle
you have ability to set font range – either all installed fonts, or an indexed range; you can control iterations – font number (i.e. currently selected number of fonts) or a custom number.
Anyway, it is easier to try and see then for me to explain the variations possible.
Any questions, comments and critique are welcome.
Cheers.